Once your business profile has been created, giving your team access will allow you to more efficiently manage your account, job posts and candidates. On our platform, you may choose to add your team members as Admins or Managers, then you may further refine access for Managers per job post. Here we've outlined the roles to help you determine which is most appropriate for each person you choose to add.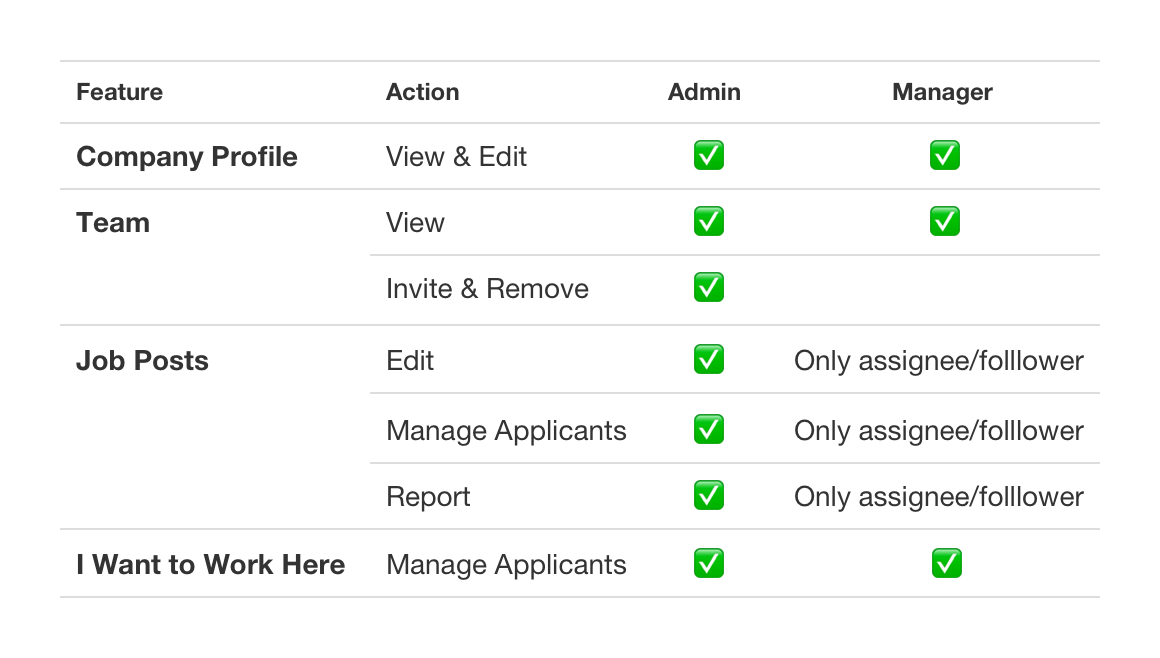 Team Roles for Access to Your Business Profile
Admin
An Admin has full access to the business profile. Admins are able to view all jobs, billing information and can add/remove team members.


Manager
A Manager has limited access to the account. and is able to post jobs as well as manage jobs that they are the Assignee or Follower of for your business. If they have not been assigned a role to a specific job, they will not be able to view data related to other jobs posted on your business profile.
If you have any questions, please submit a ticket to our Support Team.